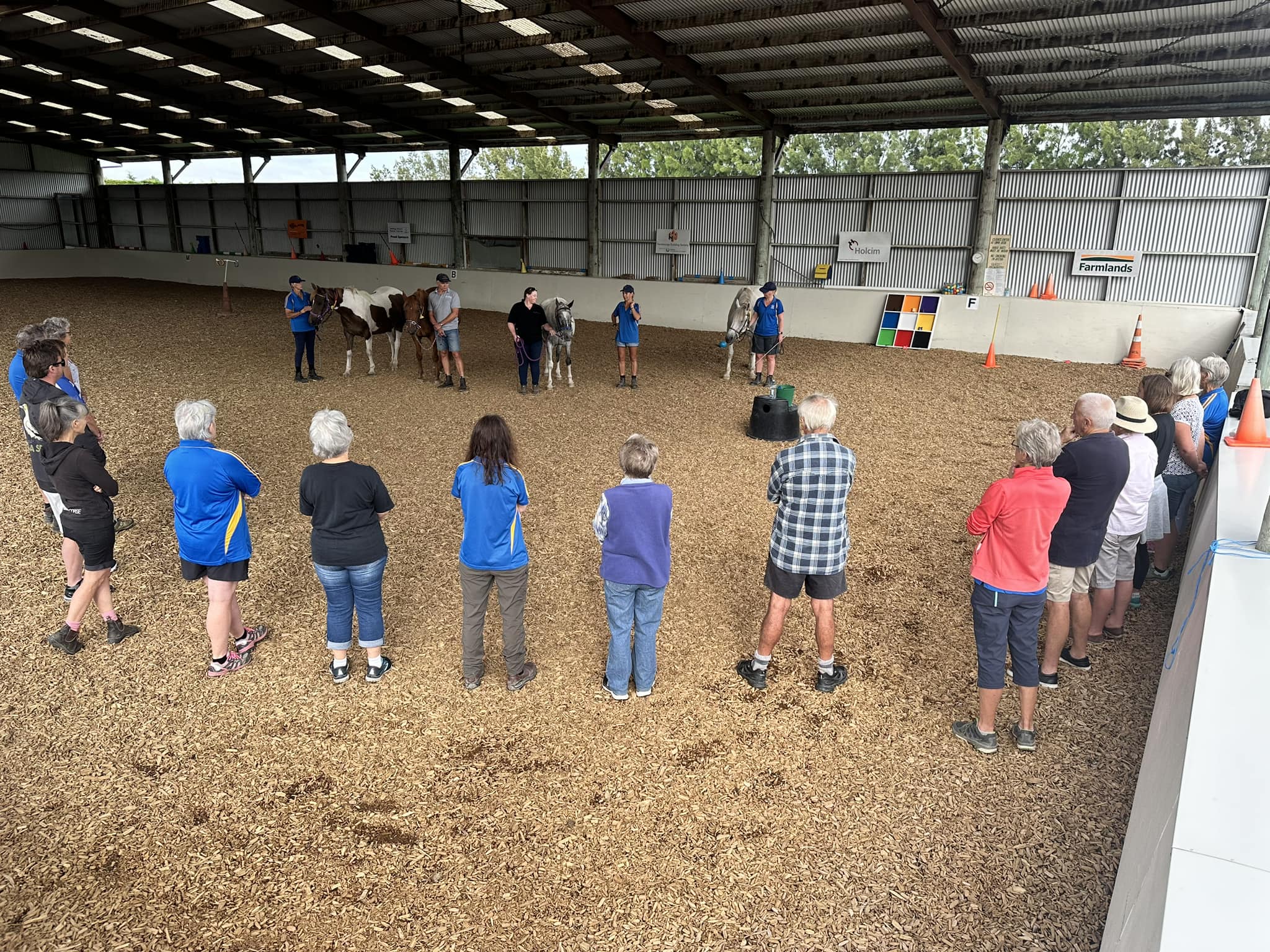 Volunteers
January 31, 2023
What a start to 2023. Who would ever have thought that the start of our 2023 riding term was going to be so dramatic. Well not me anyway. Cyclone Gabrielle hit the day we opened for day 1 of term 1.  I was sitting with the staff and volunteers on the Monday before and it wasn't a bad day.  We were discussing the predicted high wind warning, and what we should do to prepare. The horses were turned out with covers on so that they didn't get rain scald. I had the conversation with Jenna, our Tuesday coach, about what she wanted to do for her first class of the year and suggested she cancel the class and work from home.  Thankfully she did, as anyone who was watching TV may have seen her describe the ordeal that her Mum went through and Jenna trying to help her from a distance, saving one of their ponies and loosing another, and their infamous goat who was rescued from a boat.
Fortunately, both Hastings and Napier RDA didn't suffer any damage.  But we had    volunteers and Jenna's Mum who lost their homes, who lost horses and pets, and were generally shell shocked with what unfolded.  Once the floods receded Jenna kicked into gear offering Hastings RDA as a place where people could bring their horses if they needed a paddock. She was out helping in the community organising the  Pakowhai Equine shop 'Tack Shop' (she is good like that) and some of our staff and volunteers to help clean up the mud on the store merchandise.  At one stage   Hastings RDA looked a bit like a tip with muddy horse gear and clothing everywhere. 
Me personally, I was stuck on our farm with no communication. We were cut off initially with the river flooding across the road, then once the river receded the slips where huge along Kahuranaki Road, but a group of locals got together with tractors, excavators and trucks moving the mud so that we all had access to town. My hubby was like a pig in mud with his tractor    moving and shifting mud and debris. Our farm suffered some damage, loosing   fences, roading, native trees and all our hills are scarred with slips.  But in many ways, we are fortunate as we didn't loose our home, family or friends, or our animals.
Two weeks after Gabrielle had done its worst Hastings RDA reopened and began riding classes again.  I am proud of our team, both staff and volunteers in how they responded and how they got stuck in and did what was needed.  There are many great stories out there about what people have done and are still doing to help those affected and for me it shows the compassion and connectedness people have towards each other.
Dawn Voyce – Acting President